Changing the
perception of
the recruitment
industry.
Quinn Allan is changing the face of recruitment.
We are elevating the recruitment industry, with an innovative people-centric, market-driven approach that's built for the modern workforce.
"C" Suite appointments, General Management and Operations
Accounting, Finance and Commercial
Technology, Digital and Transformation
Corporate Development, Strategy, Data and Insights
Financial Planning and Analysis, Insights and Analytics
Commercial Finance and Procurement
Taxation, Treasury, Risk and Audit
Digital and Project Change
Business Intelligence and Data Analytics
Testing and Quality Assurance
There's a right fit for every role. At Quinn Allan, we believe that finding outstanding talent
requires people-centric, forward-thinking recruitment. Get in touch to see how we can help you.
Quinn Allan is always on the lookout for high-level talent. If you're ready for
your career to evolve, or you're simply looking for up-to-date market insights from industry experts,
get in touch to find out how we can help you reach your goals.
Why choose Quinn Allan?
When it comes to recruitment, Quinn Allan is changing the landscape. We're unapologetic industry disruptors because we know that things are ready to be shaken up.
We believe that the heart of building high performing teams is finding talented candidates who are equipped with a range of attributes, from leadership skills and experience to passion and drive. Our team of recruitment experts is dedicated to finding talent that aligns holistically, while building long-lasting relationships in the process.
Industries evolve, and so do we. Quinn Allan also knows that the key to modern recruitment is keeping your finger on the pulse, understanding and maintaining market shifts. We ensure that each assignment reflects the latest market insights and pivots, identifying talent that suits the real-time needs of our clients and creating a competitive advantage.
The best talent drives the best outcomes. Quinn Allan is here to help you find yours.
We have engaged with Quinn Allan several times in the past few years, and each time I am impressed by the enthusiasm and professionalism of the service provided. Daniel has been able to source very strong candidates for us, taking the time to understand our needs and have been able to fill vacancies with confidence from this service.
- Patrick Dennis, Head of Finance – Clinics.
I recently used Quinn Allan to recruit for a few roles within my organisation that were proving to be hard to fill. With their strong network and understanding of the market, Quinn Allan delivered on all their promises and gained my trust straight away. Every consultant I have known so far is focused on delivering the best results for their clients, and they genuinely care for both the employer and the candidate. It's been a breath of fresh air working with such a professional recruitment partner and I am looking forward to building a long-term partnership with them.
- Neha Joshi, National Talent Acquisition Manager.
I have worked with Quinn Allan for the last eight years and have been very impressed with the talent that the team source. Over the years, James has invested a material amount of time in understanding the business, culture of the group and specific requests from each engagement. The Quinn Allan team are all very much focused on the importance of relationships and this shows in the talent put forward for each role. I highly recommend Quinn Allan to any professional organisation that is serious about talent acquisition.
- Darren Mann, Group Executive Finance & Strategy and Chief Financial Officer.
I have used Quinn Allan to recruit a high-performance business improvement and program team. James constructively engaged with us to understand our requirements and he really worked hard to pull together a team that was amazing. Similarly, again we needed a strong data analyst with very specific experience, and Quinn Allan was able to proactively engage to understand our requirements and placed the perfect candidate with us. The key value proposition that Quinn Allan provides is they deeply understand the requirements and are able to source the right talent pool to enable to a strong basis for final selection. I highly recommend Quinn Allan to any professional organisation that is serious about talent acquisition.
- Graham Marsland, CEO.
Dan was very supportive during the recruitment process. He has great expertise and knowledge in the area and there was great communication throughout. Highly recommended.
- Eva Shao, Senior Accountant.
I have used Quinn Allan in recent times to recruit high-performance Investment Operations specialists. Daniel was hands-on in engaging with us to get an in-depth understanding of our requirements and was exemplary in pulling together a diverse and talented pool of candidates. The key value proposition that Quinn Allan provide is their considered and thorough approach in identifying the pool of talent, all the while maintaining an appreciation of the time we are investing in the process.
- Brian O'Marnain, Head of Investment Operations.
Charlie is a trusted recruitment partner – he is able to understand the requirements beyond the PD and find a shortlist of high-quality candidates quickly to keep the recruitment process moving. He is always open to feedback and is able to pivot as things change. I look forward to continuing to work with Charlie on future recruitment processes.
- Tim Graham, Head of Finance.
I have worked with Quinn Allan and the team there for a number of years and was introduced to them when I was working at a previous organisation. I have always found James and the team to understand the talent market and its constant changes extremely well, have deep networks and deliver on what they say they will which is always important to me when working with external partners. The Quinn Allan team are experts in their field and always a pleasure to deal with. I have introduced Quinn Allan to my current organisation, after them having no dealings in the past due to the above facts and look forward to a continued long-term partnership.
- Matthew White, Recruitment Manager.
Toni managed operations for our fast growing creative services firm for several years, with a roving brief from Finance and Facilities to HR and Legal, and proved utterly indispensable to the business' success. She is unflappable, always professional, astutely commercial, a gifted problem solver, and a tremendous cultural asset.
- Andy Fyffe, Co-Founder, Khemistry.
Rachel Morton has played a key role in helping build out our 'A-team' in finance. Rachel understands our business and the change journey we're on and always sources candidates with the right values and commitment to their work and career. Rachel always takes the extra step needed through the recruitment process and is always in search of the best outcome, not the quick close. A quality that is highly valued.
- Murray Naismith, Chief Financial Officer, Cox Automotive Australia.
I have worked with Charlie for over 5 years and have been impressed with his collaborative approach and willingness to learn about my organisational needs not just now but also in the future. Quinn Allan know their value proposition and succeed in providing the right candidates in this space.
- Libby Secomb, Chief Financial Officer, Peter MacCallum Cancer Centre.
We have partnered with Daniel at Quinn Allan over a number of years for a range of recruitment requirements across our finance function and wider business. Daniel has always taken the time to truly understand our requirements before introducing us to exceptional candidates. He is very passionate about what he does and runs a quality process. I would highly recommend Daniel and Quinn Allan for any critical hiring needs.
Melanie Hollingworth
Talent Partner, South East Water
Working with Quinn Allan (Gavin and Rachel) has been an absolute pleasure. From the very beginning, they demonstrated a deep understanding of our organisational culture, values and the specific capabilities we were seeking in potential candidates. Their diligence in sourcing, screening and shortlisting candidates ensured we received a highly qualified and capable pool of interviewees to consider which saved us time in the hiring process. They kept us informed at every stage of the process and offered us valuable insights to help us make the right decision. Thanks to Quinn Allan, we have been able to fill key positions in our finance team with candidates who have been able to integrate seamlessly into our team. Their expertise, dedication and personalised approach sets them apart as a recruitment agent who genuinely cares about the success of their clients and I look forward to continuing our partnership in the future.
James Morgan
CFO - Strategic Finance, RMIT University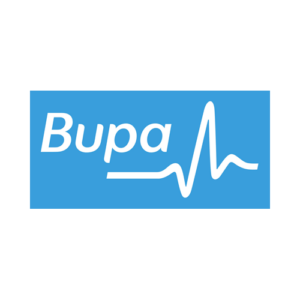 At its core, augmented reality is an enhanced version of reality utilising overlay technology and a digital device. It may look and sound like science
Read More »
Are you
ready for
real change?
Hello. Our office is open from
8.30am – 5.30pm Monday to Friday.
If you're ready for change, please contact us via the form.
Whether you're a candidate seeking employment support or an employer looking to bolster your already strong team, Quinn Allan will be your dedicated recruitment specialist with personalised services and deep industry knowledge.